Circle B Bar Reserve in Florida
This must be the best kept nature secret in Florida and to top it all, its FREE!
If you enjoy walking nature trails and ever find yourself in Florida, this place should not be missed. About 50 miles from Orlando near Lakeland in Polk County, you will find the Circle B Bar Reserve.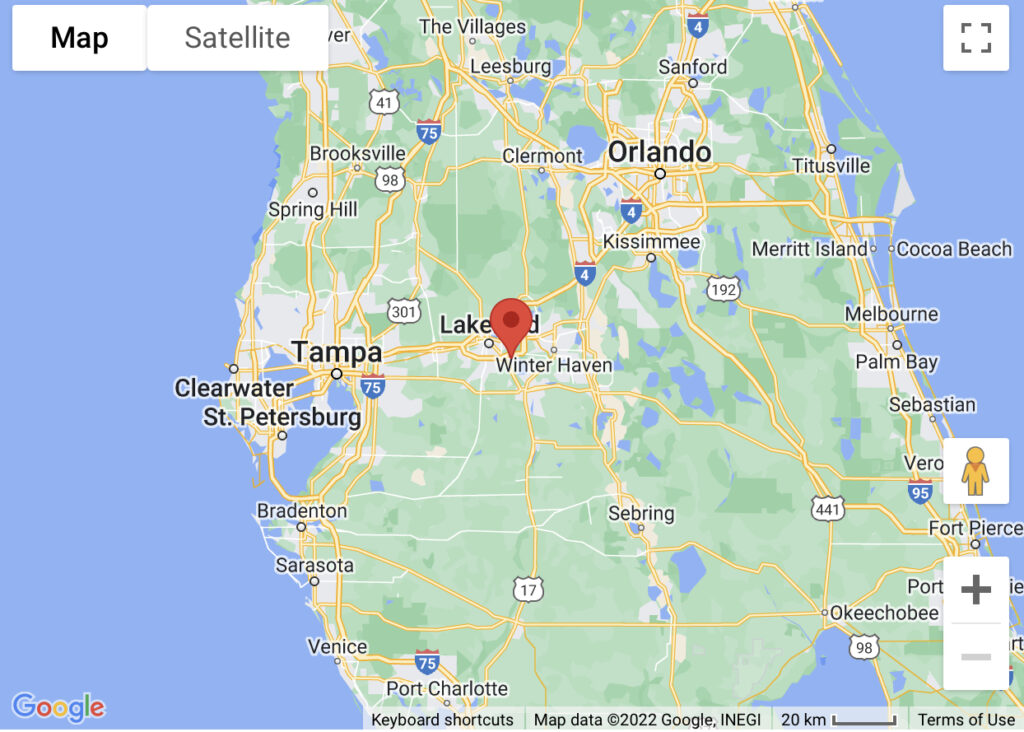 On arrival, visit the Nature Discovery Centre to learn about the local area and about the wildlife which can be found at the reserve. Just outside the centre, pick up one of the Trail maps. Choose which trails interest you and then hit them!
We didn't do all of the trail, but we did do:
Shady Oak
Alligator Alley
Eagle Roast
Heron Hideout
Marsh Rabbit Run
Wading Bird Way (1/2)
At the very least, I would recommend Alligator Alley and Heron Hideout. We visited after two very unseasonably cold days and as a result, the reserve was teeming with wildlife.
Shady Oak Trail
This trail is a lovely stroll between the oaks, which are laden with Spanish moss commonly found in Florida. We didn't see any wildlife here, but it was an enjoyable tranquil walk with great scenery.
Alligator Alley Trail
This is when things started to warm up. This path runs between Lake Hancock on the left and a swamp on the right.
The banks of Lake Hancock had birds lined up looking for food and we observed mostly Ibis, Great Herons and Anhinga along here. We watched an Anhinga catch his lunch, which was actually too big for him to eat. He tussled with it for some time before he accidentally dropped it back into the lake. He jumped straight in after it but we couldn't see where he resurfaced, so we aren't sure if he managed to find it again!
I took this video but unfortunately I missed the bit where he dropped his lunch; It would have been a great You Tube moment!
On the other side of the path there was a swamp. The swamp was abundant with smaller birds flying in and out of the foliage and the occasional alligator watching us keenly.
This ones head was around 30cms long at a guess; clearly i didn't use a measuring stick 🙂
Further along Alligator Alley, we found an Eagles nest and this Herons nest. If you look closely you can see one of the adult herons standing in the nest.
Herons Hideout
This trail is a short walk back to the car park or can be used to connect up to Marsh Rabbit Run. We found a number of water birds here, including Herons, Egrets and some Whistling Ducks.
Limpkins like the one above, can be found all around the reserve. They make the strangest of sounds which is similar to that of a a crying baby! They like to eat snails, so you will often find large empty snail shells littered around the reserve.
Marsh Rabbit Run
Marsh Rabbit run follows beside Banana Creek Marsh and is where we saw even more birds including this Great Egret.
I was amazed that every where I looked, I could see another bird going about its daily business. I don't think I have ever seen such a high concentration of wildlife in one place. This trail was partially shaded, which was a relief because the Florida sun had become strong by mid afternoon.
We had heard that there were some baby alligators to be found and we eventually came across 4 like this one. They were approximately 25cms long, so small, that many people weren't noticing these cute little fellas!
Wading Bird Way
As we turned into Wading Bird way, we were lucky to spot this Osprey in a tree in-front of us. He had just caught his dinner, which you can just see between his feet. He stayed long enough to kindly allow me to take a couple of shots, before he flew away to enjoy his feast.
Wading bird way is a trail which runs between two lakes.
We had heard that a very large alligator measuring approximately 12 feet lives here. We looked out across the lake and spotted a large alligator head, which then submerged and a trail of bubbles started to move in our direction. At this point, we thought it was a good time to continue walking! I have since seen this YouTube footage and he is scarily huge!
Eagle Roost
This was our last trail of the day and the area surrounding the trail was baron and we weren't close enough to the waters edge to see anymore birds.
However, as we approached within a respectful and lawful distance of this protected gopher tortoise hole, this guy kindly let me take a quick photo of his butt before he disappeared at speed indoors!
We returned to the car park and I was excited to see this Armadillo foraging for food. Isn't he cute?
Driving out of the reserve, we saw a family of Wild Boar making lots of noise as they moved around looking for food. This is the first time I have seen Wild Boar in the wild and it was quite a sight!
I have been visiting Florida on and off since 2000 and I can't believe I have only just come across this amazing place. I had a thoroughly enjoyable day at Circle B Bar Reserve and would definitely recommend a visit to anyone who enjoys wildlife and nature.
If you like this post, pin for later :
Member of the Feet Do Travel community:
If you enjoy outdoor activities, particularly tree climbing, check out these great tree climbing gear items :